Waipu's best local fishing spots
Heading out from Waipu, you're spoiled for fishing options from catching sprats to landing the big one.
Waipu River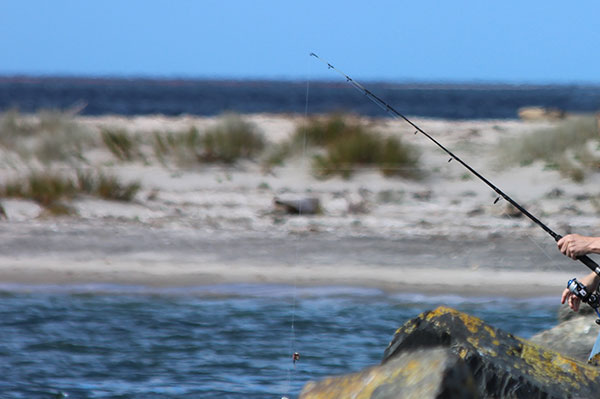 The pontoon at the boat club is a favourite for taking kids to catch sprats. It works best on an incoming tide but there are always some fish there.
The bottom end of the river closer to the sea has mullet, small kahawai and often some flounder can be found in the evening/night with lights.
It's also worth a look for flounder in the estuary towards Johnson Point Rd on an incoming evening tide.
---
Beach
Surf casting and kontiki fishing (usually by torpedo now) can be very productive off Uretiti Beach (there is 4wd access to the beach from Tip Rd), Waipu Cove beach, the rocky foreshore between Waipu Cove & Langs Beach.
Serious rock fishermen can get great results fishing the area from the south end of Langs Beach to Bream Tail.
---
Bream Bay
When it comes to boat fishing in Bream Bay, everybody has their favourite spot depending on the season and they usually don't share! The area off the Waipu River mouth is always popular, off the golf course in spring/summer is very good, 3 Mile Reef in the wider bay consistently delivers fish.
Captain Cook called it Bream Bay for good reason and snapper are to be found all year if you are persistent.
The Hen & Chicks are a short boat trip away but most locals know you don't need to go that far, because there's plenty of fish closer in.
In summer, just behind the breakers off Waipu Cove beach and Uretiti Beach often works well.
---
Staying safe on the Waipu Bar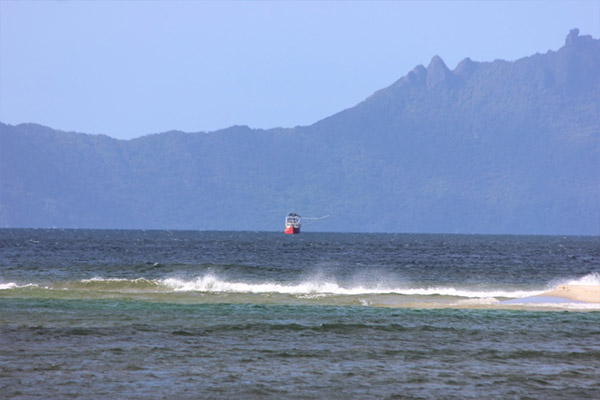 Heading out of the Waipu River in to Bream Bay means crossing the bar at the river entrance and it can sometimes be difficult to navigate, especially with an easterly or north easterly swell.
Most boats can get in and out of the river 2.5 hours either side of high tide.
Our advice - have a look at the bar configuration at low tide to be sure you know how to get out and back in safely before you go!!!
Bar crossings can be dangerous in the wrong conditions. Check the weather forecast for the entire time you expect to be out on the bay and if bar conditions are rough, don't risk the crossing.
If you're new to the area or don't have experience in bar crossings, join the club and ask for advice; our friendly club members are happy to help out.
---
Alternative launching spots
Tractors and 4WD vehicles are used to launch boats from the southern end of Langs Beach
Marsden Cove marina is a short 15 minute drive from Waipu. Here you have all tides ramps which are close to the Whangarei Heads or gives access to the harbour.
---
The Waipu River as a playgound
The river is very popular with families kayaking, paddle boarding and swimming. Jetskis tow ski biscuits or skis. Dinghies to houseboats can be seen cruising.
From the boat club you can paddle a kayak or SUP for around 45 mins further inland and it takes about the same amount of time to get to the river mouth.
Teenagers swim from the pontoon and jump from the road bridge all through summer (you didn't hear that from us!)