Waipu Boat & Fishing Club news
---
Take a Kid Fishing was held on Sunday 16 May. It was a beautiful day and plenty of kids - the only thing missing was the fish!!
Our top boy's prize went to Rico Keepa (pictured seated right in the group photo) with two fish, one being a 175g kahawai, and 1st girl was Autumn-Rose Edwards with an 80g kahawai. 2nd boy was Finlay Beaton and 2nd girl was Freya Beaton.
Daisy and Niko and all the others entered in the competition received a prize pack with the support of our sponsor, Saltwater Connection.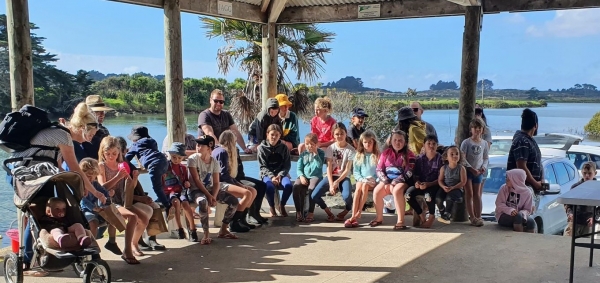 ---
---

Thousands of kiwi fishers dump their unwanted fish heads and fish frames and thousands of kiwis would love to eat fresh fish heads and frames.
FreeFishHeads.co.nz puts the two together. All you need to do is register and select that you have fish heads to give away.
It's about best use of our natural resources, ensuring there's enough to go around for everybody.
---